Mitsubishi Hitachi Power Systems (MHPS) and Magnum Developer have signed an MOU to develop "1,000 megawatts of 100 percent clean energy storage" in Utah salt caverns to feed power grids in the western United States.
The "Western Energy Hub", to be located in Millard County, Utah, is situated directly above a salt dome 3,000 feet below the surface.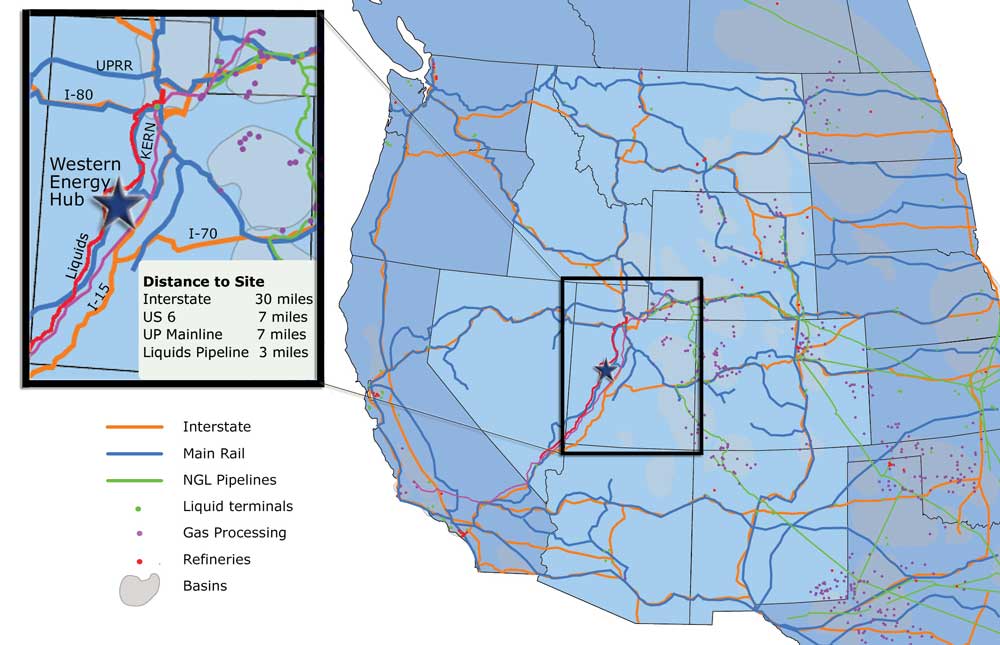 The project notes that it seeks to use renewable hydrogen, compressed air energy storage, large scale flow batteries and solid oxide fuel cells. The developers referenced that increasing renewable energy construction on the West Coast of the United States would lead to further increases in electricity curtailment, and that their system would be able to take advantage of it.
The project is very much still in development, as the final technology being deployed wasn't decided on yet, power purchase agreements haven't been negotiated, and quite a bit more work must be done in development – but project planners are still promising 250 MW of electricity production capacity will come online by 2025.
MHOS seems to be seeking a marketplace for it natural gas turbines that have the ability to produce electricity with a large mixture of hydrogen, which wold lower the emissions output. Additionally, the MHPS roadmap is noted as having as 100% hydrogen turbine for zero emissions.
In conversation with powermag.com, who sought to confirm data regarding the power versus capacity of the project, MHPS said the salt cavern size is large enough that the volume of energy stored would be "virtually unlimited" and that capacities would instead be limited by transmission. The 1,000 MW figure took into account local AC and DC transmission lines.
MHPS CEO Paul Browning said:
So if you wanted to convert that to megawatt-hours, you would multiply that by 365 in 24 hours to turn 1,000 MW of capacity into how much storage there is,
So, just for the sake of looking at big numbers, 1,000 MW times 24 hours times 365 days equals 8.7 million MWhs (or 8.7 terawatt-hours). In 2018, the United States used approximately terawatt-hours of electricity. Annually, the USA uses just under 4,200 million MWHs/year, meaning, this facility would provide about 0.2% of all electricity used in the country.
Of course, being as how this project would be located near transmission lines feeding the West Coast and would have a much more limited market to deploy its power to due to transmission constraints, the percentage of local electricity usage would be much higher.
Utah's Governor – Gary Herber – announced the signing of the agreement on his twitter account:
Rural Utah will soon be home to the largest utility scale #energystorage project in the world thanks to an agreement between Mitsubishi Hitachi and Magnum Development that will create 1,000 megawatts of renewable energy storage. pic.twitter.com/OKz98nzAe7

— Gov. Gary Herbert (@GovHerbert) May 30, 2019
In 2014, Magnum Energy announced a plan to move electricity from a large wind power development in Wyoming to the salt caverns, which would then be wheeled into the California electricity market. The site already uses five salt caverns for liquid fuel storage.